Upcoming Events
Cherry Kids, Inc. in New York, NY organizes various types of events and learning programs for children. Please check our calendar of events below. Choose the most convenient program that suits your child's academic needs. Let us know if you have questions.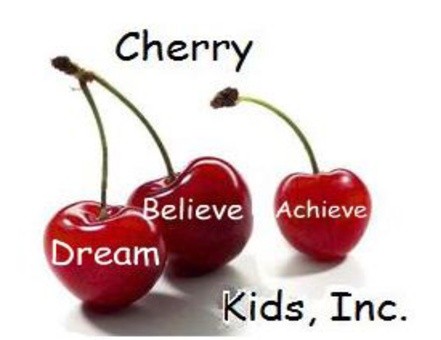 Community Baby Shower 2021
During this unprecedented time Covid 19
The Gift of Giving @ Cherry Kids Inc never stops.
Today we celebrate our Mothers to be and mothers who recently gave birth.
These woman were full of joy.
Many were overwhelmed with this gesture.
Beyond surprised.
Special Thank You to Gerber Company for making this day possible.
A token of love from us here at Cherry Kids, Inс.
November to Remember 2021
Cherry Kids,Inc Quarterly Free Shopping Spree
The joy of helping others.

Cherry Kids, Inc memories of 2021.
Safety First our only option. 2021 creativity is the nucleus to survival.
Happy New Year January 2021
Baby its cold outside.Community Love have no limits.
Massive New Coats Giveway as the world experience this unprecedented time Covid19. Cherry Kids Inc keeps giving the Gift of Helping Others.
Cherry Kids Inc distribution of over 500 plus coats to the youth.
My partnership with East River Mall Harlem NY grateful for Raffaela Petrasek always showing community love.
"Bike Give Away"
A great way to kick off Summer 2021.
Our youth received a bike,helmet lights. A day of total excitement.
The smiles gratefulness of the families left me speechless. Grateful we are David Fowler CEO at Bikes for Kids. It was well worth the trip to pick up the bikes helmets and lights to see the joy sparkle in each child's eye.
Thanks David for allowing me to put smiles on the faces of many.
Cherry Kids Inc shows love to the community.
Annual Free Shopping Spree, brand new merchandise smiles and warm families.
Turkeys donated to Cherry Kids, Inc for our families by Raffaela Petrasek East River Plaza along with NYS Assembly man Robert Rodriguez. Thanks to Positive Workforce for the man power truck load of turkeys.


Covid19 2020 so many changes we weathered the storm. 2020 a year many will never forget. Cherry Kids Inc partnerships throughout Covid19, just priceless.
Here is a recap of pure community love:
East River Mall NY allowed Cherry Kids Inc to utilize space for testing. Allow me to say thanks to Raffaela Petrasek and #teamblumenfeld. Grateful to have you assist us with taking care of the community during these unprecedented times.
East Harlem Multi Service Center Covid19 testing sponsored by Cherry Kids Inc /Partnering organization.
Much love to Nilsa Orama and Paul Delgado for allowing us to have a safe place for testing.
Turkeys delivered by NYS SENATOR BRIAN BENJAMIN, Shana Harmongoff and Whole Foods Store NY Managerial Staff Lucia Albero. Thanks for helping make a difference in our underserved community.
Many will smile because of your generosity thnx.
Thanks Big Viv Organization in New Rochelle donating turkeys and chickens.
Vivian Spady you the best always helping Cherry Kids Inc.


Happy Holidays 2019
Memories last a life time.

Happy faces smilies toys clothes just a great time.


Family Day 2019
Lake Compounce Bristol Connecticut
A day of love fun laugh
Recap of us in our community 2019.
We all can help each other smile.
Its just us!! Creating an environment to engage community outreach.
Days of celebrating Who We Are!! It only takes a minute to Believe Dream Achieve.
Memories will last a lifetime here at Cherry Kids Inc January 2019.