Character Building and Social Skills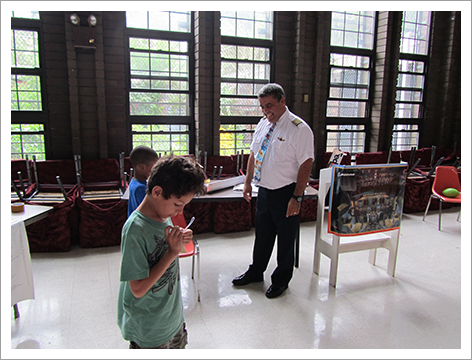 Cherry Kids, Inc. in New York, NY was established in 2010. Our year round program encourages character building, designed to help children with social skills and life skills. We have built a solid reputation for being an ideal choice for parents looking for after school and summer programs.
About Our CEO
I, Cherry Baldwin, grew up in the inner cities of New York City. My mother came to New York from the south when I was two years old. My mother became a widower at an early age and raised five children to the best of her ability. My Mother always instilled the importance of community involvement and higher education.
I became a teenage mother at the age of nineteen, which is when my mother expressed her desire for me to continue my educational goals. I understand the struggles of being a single parent, employed, and a college student and the importance of overcoming all adversity that is within the under-served community. I was fortunate to have a supportive family and community, which made the challenges less intense.
I received my associate degree in Early Childhood in 1981 from Bronx Community College, which was the start of my educational journey for higher learning. I continued my journey while raising four children as a sole provider - financially and spiritually. I received a Bachelor of Arts in Education on July 2005 and received a Masters in Special Education May 2011.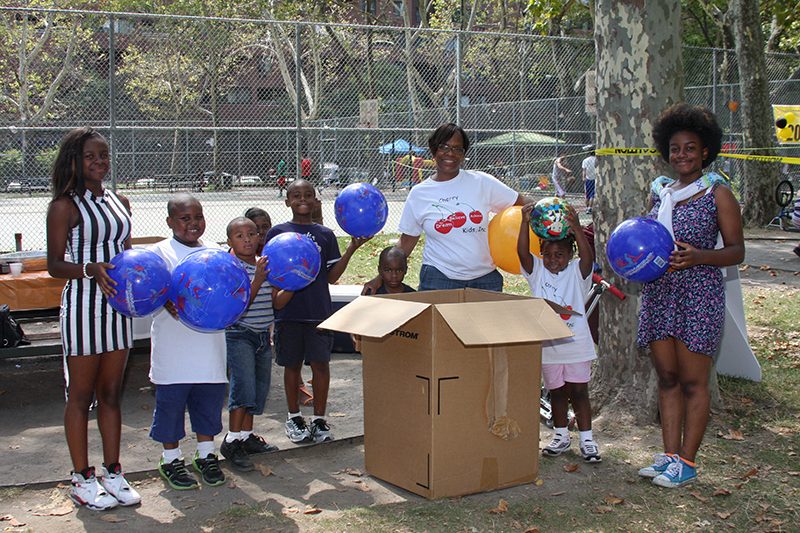 Through my experiences, challenges, and educational journey I understand that I am an asset to under-served communities. I am committed to empowering our youth. I have worked with the at-risk youth in different capacities from the shelter system to the school system. It is my personal crusade to empower the lives of our youth and their families. The vision of Cherry Kids Inc. originated out of this faith, love and passion.
Cherry Kids is a nonprofit organization and an Introductory program designed to cultivate the lives of our youth and their families. Along with parents and guardians we will make every effort to put our youth on a positive path. Our goal is to assist today's youth with the tools they need to become productive citizens in society.
People Of Distinction Humanitarian Award presents: Our 2014 Unsung Hero, Ms. Cherry Baldwin, award for Children & Family Outreach.
Awards for Cherry Baldwin
New York State Proclamation July 31, 2019
The Ella Nixon Gift Award/Ladies Who Lunch for Charity November 2, 2019
City Council Citation November 2, 2019

Our Founder/CEO, Cherry Baldwin has also received a Top Ladies of Distinction Award for her outstanding work with youth in the community. Received May 3rd 2014.

Sponsors and Contributors Include:
Sponsors Friends of Materials for the Art

Queens Chronicles Newspaper

Assemblyman Robert Rodriguez Jr. and staff

Delivering Good

Chaplin Ruben Reyes

Nuero Caribe Democratic Of El Barrio

East Harlem Raul Reyes

Harlem Justice Corp

Harlem Children's Zone

Marshalls
Metro World Child

Community Outreach/Rev. Williams
NYS Senator Brian Benjamin
Whole Foods
KIDBOX


Southwest Airlines Adopt-A-Pilot Program
The Hispanic Federation
TJ Maxx
Q-dogs Fraternity

FreeWheel (Sports,Education,Wellness)
Jerbon V. Felder /Founder/Executive Director
Burlington Stores
Positive Workforce Labor Organization
Santos Negron East Harlem Icon

Pajama Program
Dinosaur Restaurants LLC
BDG - Blumenfeld Development Group
Camp Toy Store
Toy Foundation
AKA Sorority

Call Us Today
Let us know if you need detailed information about our services and classes for children.

Call us today.